This material intelligently reutilizes remnants from industrial textile production. But how?
Basically, fabric scraps or defective cutouts are sorted by color and/or fabric type for shredding to produce raw cotton fibers. The material is then refined through technical processes until achieving the desired thickness before being rewoven. Next, the recycled fibers go through the weaving process, at which point they are typically blended with other fibers to strengthen the fabric.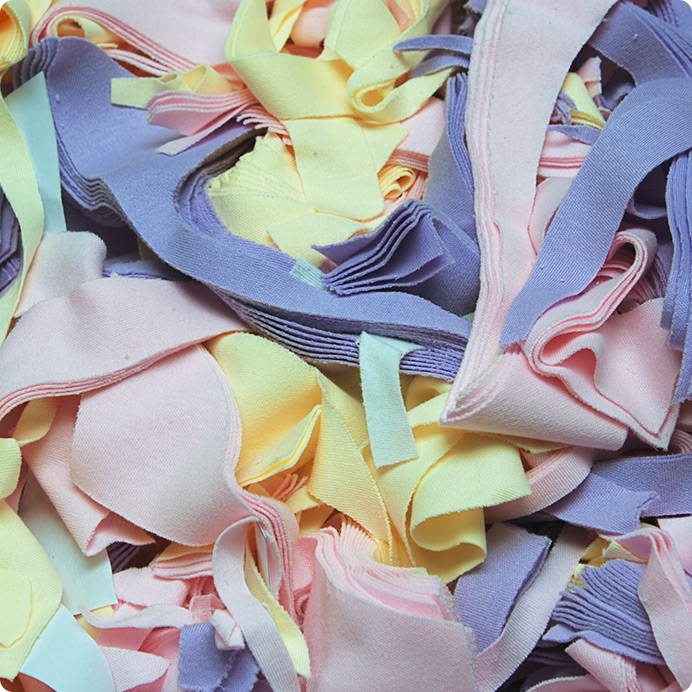 In our case, we use cotton and nothing but cotton — that is, recycled cotton blended with additional sustainable cotton.
In short, it's a labor-intensive process that demands large investments and close attention to detail. Considering its amazing benefits for the planet, we didn't think twice about adding this material to our production.
• 75% Better Cotton Initiative (BCI) Cotton
• 25% cotton fibers (reusing remnants from textile production)